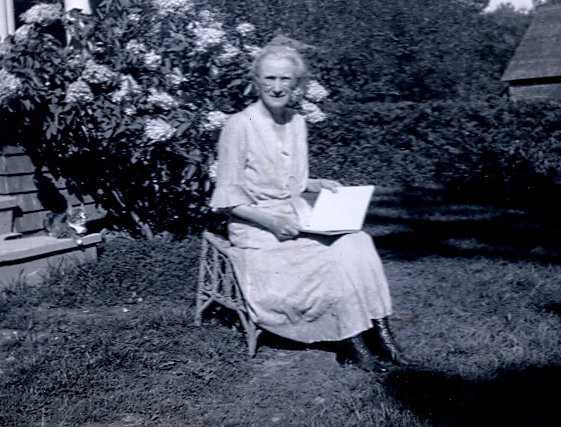 Mrs. J.F. Grant (Ada Glasier Brown 1867 - 1942), Middle Southampton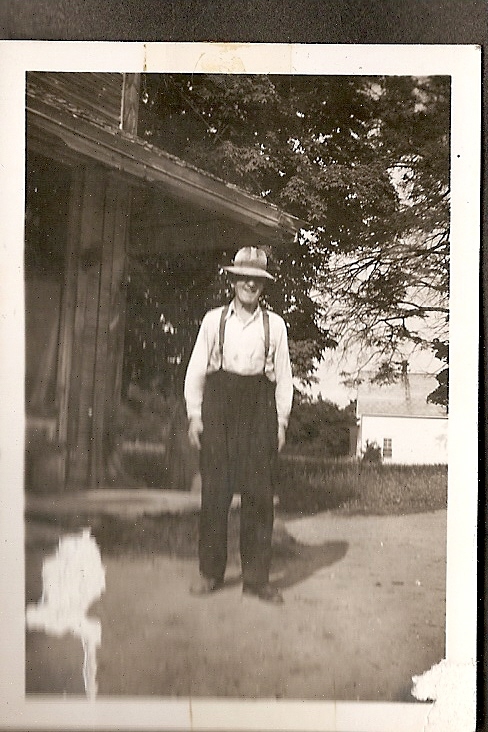 John Franklin Grant ("J.F.")1867 - 1959 (Ada's husband) at The Store, est. 1898 as "H.C. Grant and Son". His bedroom window at his and Ada's home, right, may be seen beside the cranberry bush.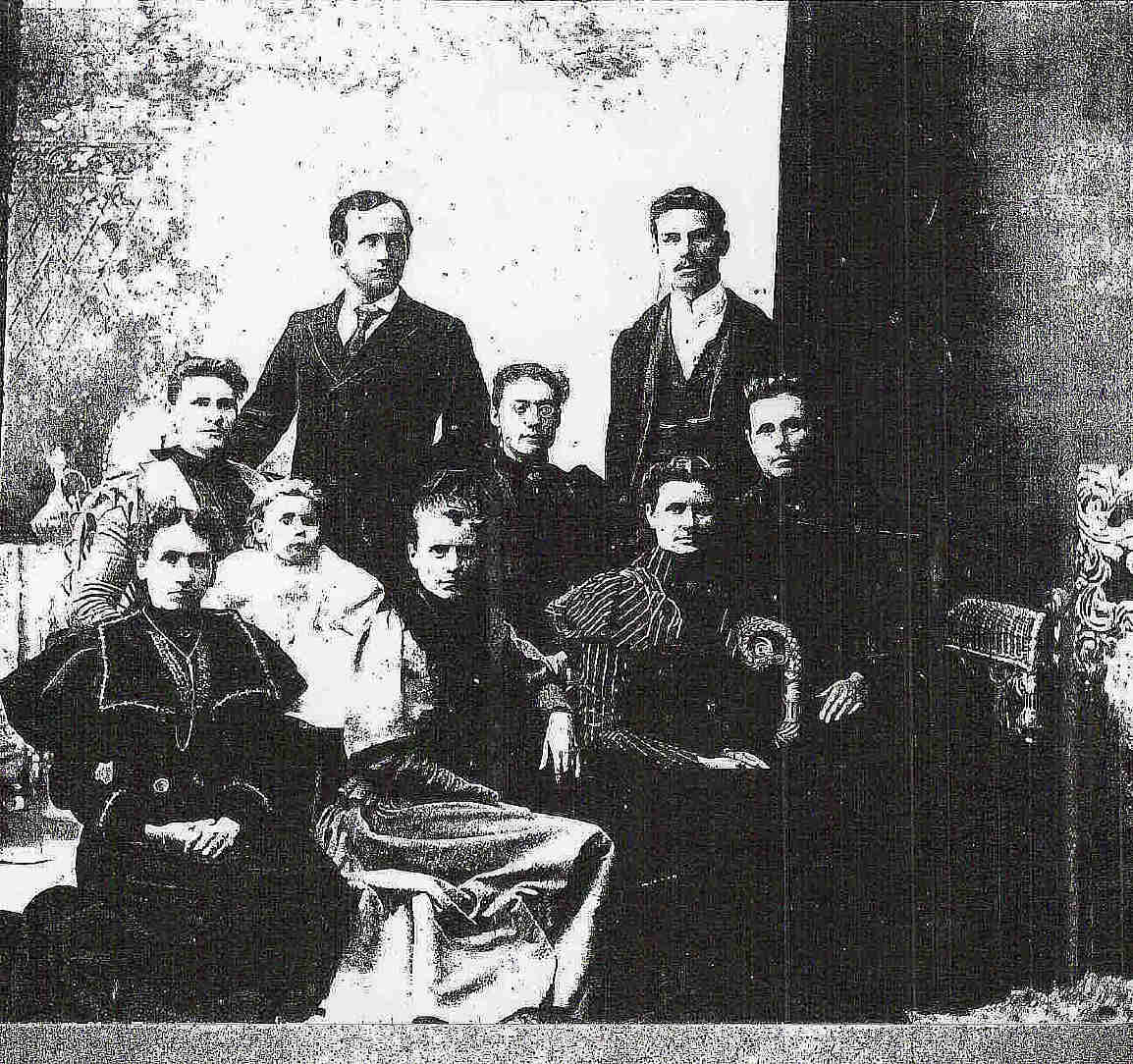 At the right (back row) is thought to be J.F. Grant. In the middle row center is Ada Brown (Mrs. J.F. Grant).