Mary completing the paperwork at registration.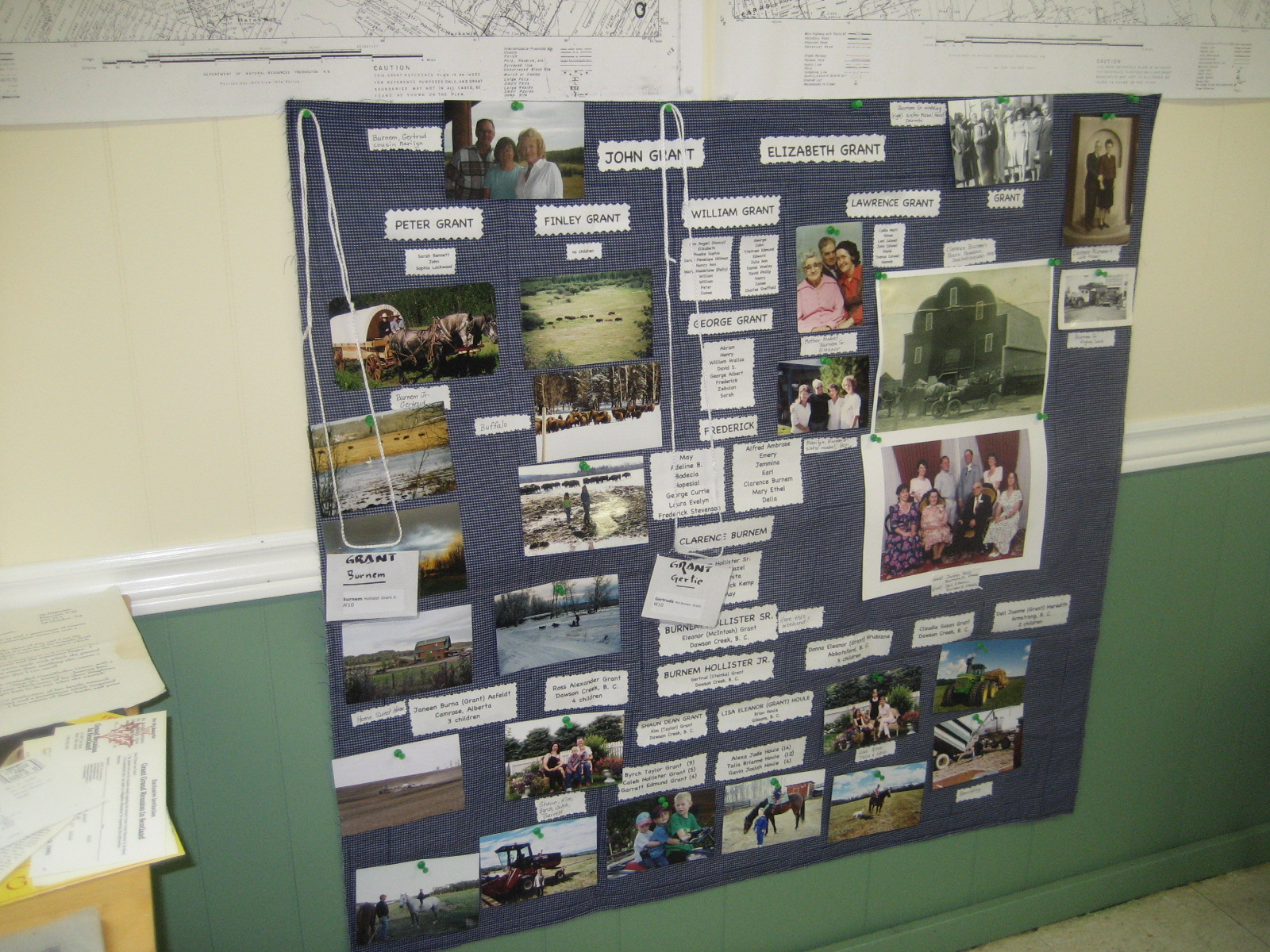 An impressive display of family photos and history.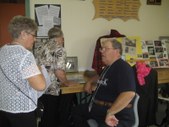 Neil Grant welcoming the ladies.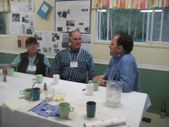 Burnem Grant and Larry Broad.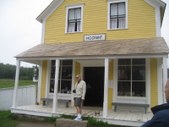 George Grant (from Vancouver) in front of the Grant store at Kings Landing.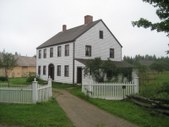 The Hagerman house from Bear Island, restored at Kings Landing.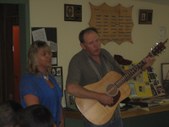 Musical entertainment was provided by Cora Morrison and Noel Nason.